GoSwitch makes the complex simple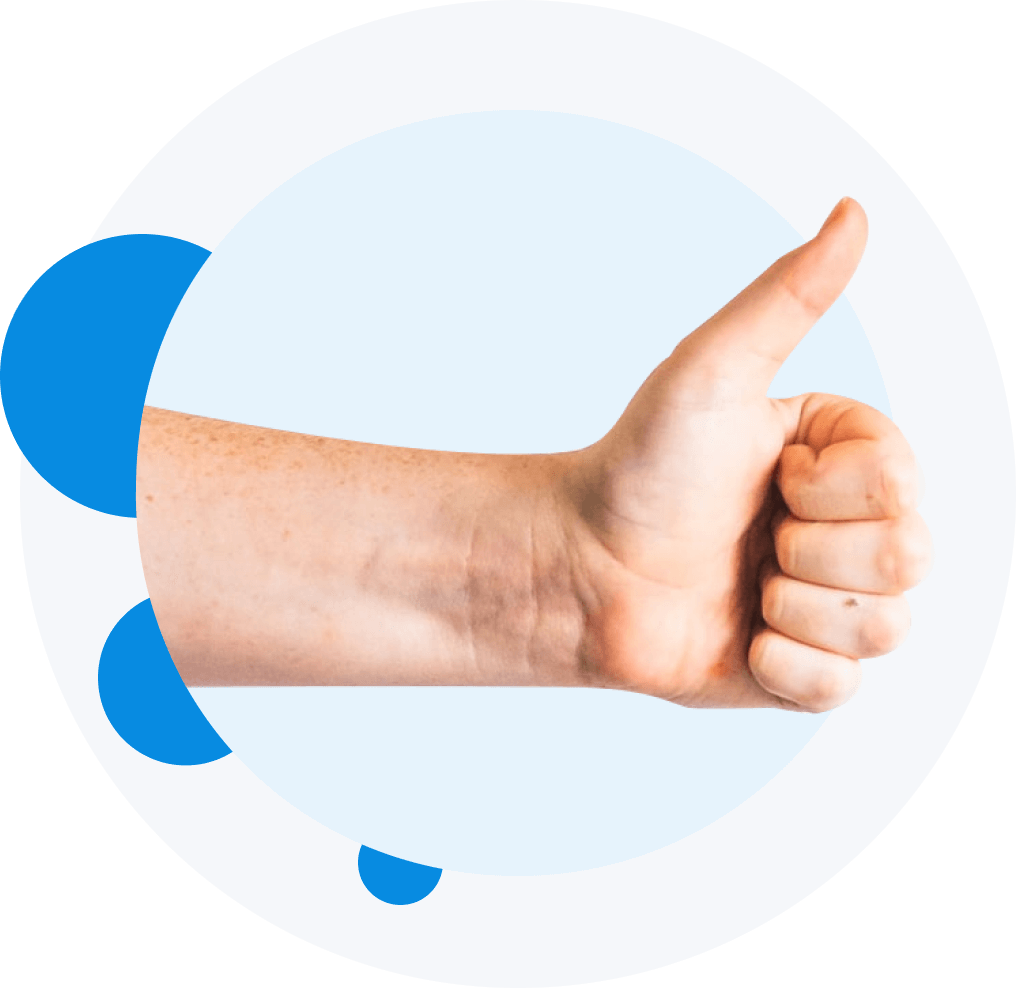 About us
GoSwitch is a free and trusted advisor to Australian energy consumers. We provide a single point of contact that reads the fine print, making the complicated nice and simple. We help you find a competitive deal, switching electricity providers and offer ongoing support.
How does GoSwitch make money
The GoSwitch energy price comparison search tool is 100% free to use. Our service is the result of major financial investments in complex technology, qualified call centre staff, and a streamlined experience for greater customer satisfaction. GoSwitch makes money by helping you save on power bills.
GoSwitch is supported by major commercial partners who help us deliver services to you. When you make the switch to a better energy deal, GoSwitch may receive a commission from the energy retailer you choose. It's a win-win situation, where we find a suitable deal for your needs based on your home and lifestyle, and the savings are all yours to keep.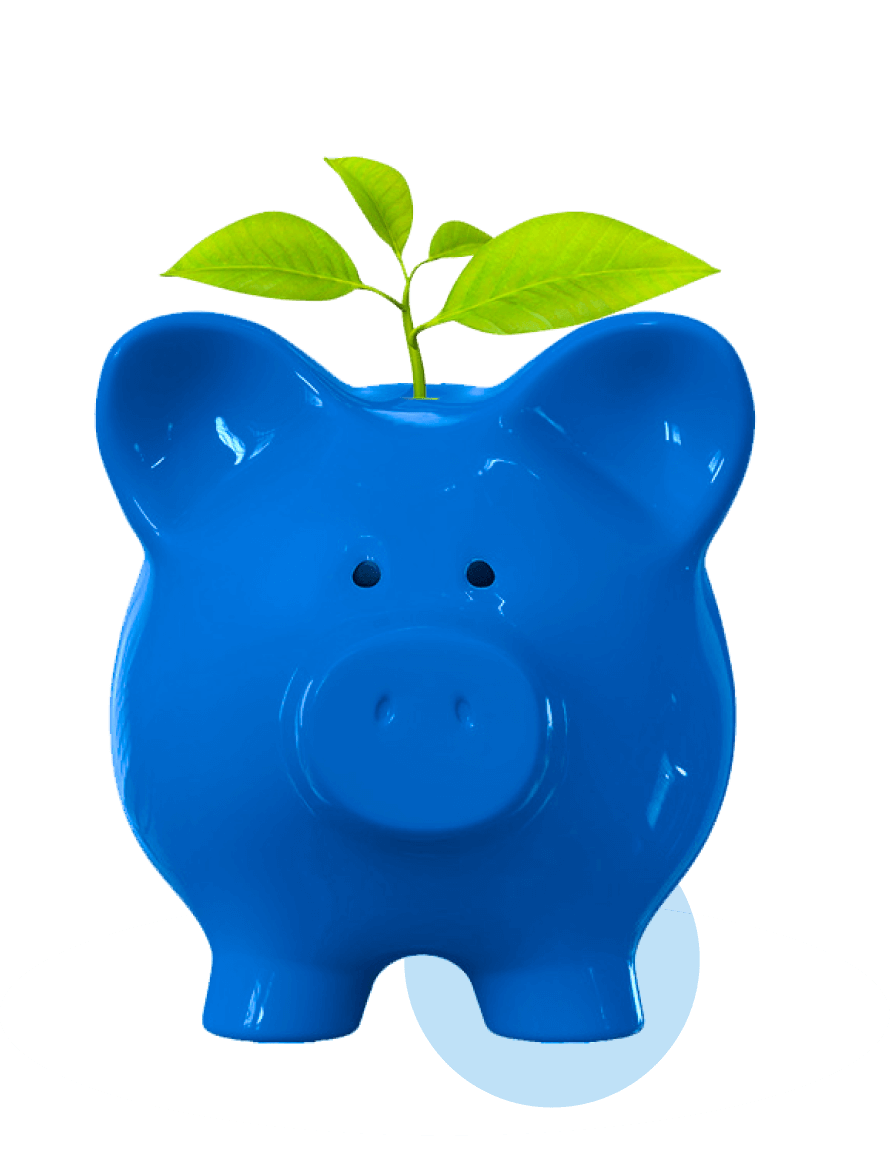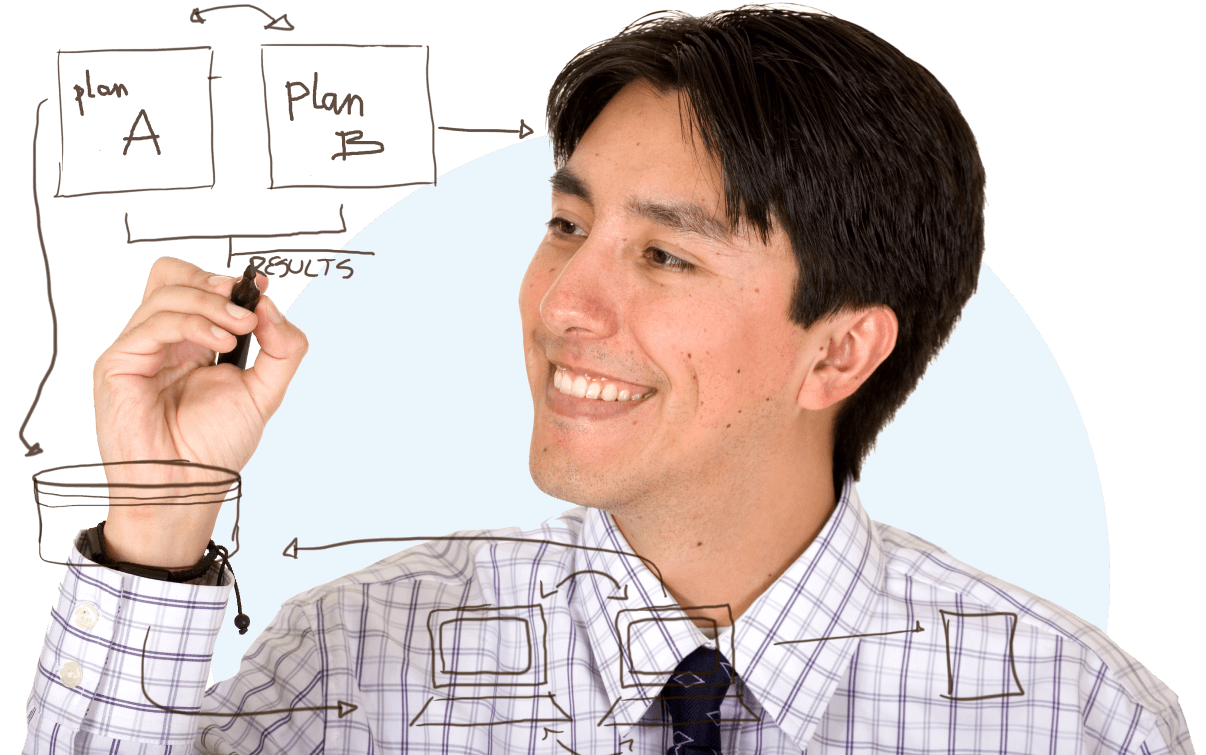 Companies & plans we compare – How fresh is our plan data?
GoSwitch actively monitors publicly available deals as well as negotiating exclusive special deals not usually available to consumers. When comparing deals, we consider all bonuses, discounts and clauses. We read the fine print so you can find the deal that is best suited to your needs.
Our data is updated regularly, as suppliers update their rates and offers. This is also a good reason to check back with us at regular intervals to see if you are still getting a competitive offer.
Which Retailers Does GoSwitch Compare?
Our panel of preferred retailers includes the following:
1st Energy
Origin Energy
AGL
Ovo Energy
Blue Energy
Dodo Power & Gas
Sumo Energy
Energy Australia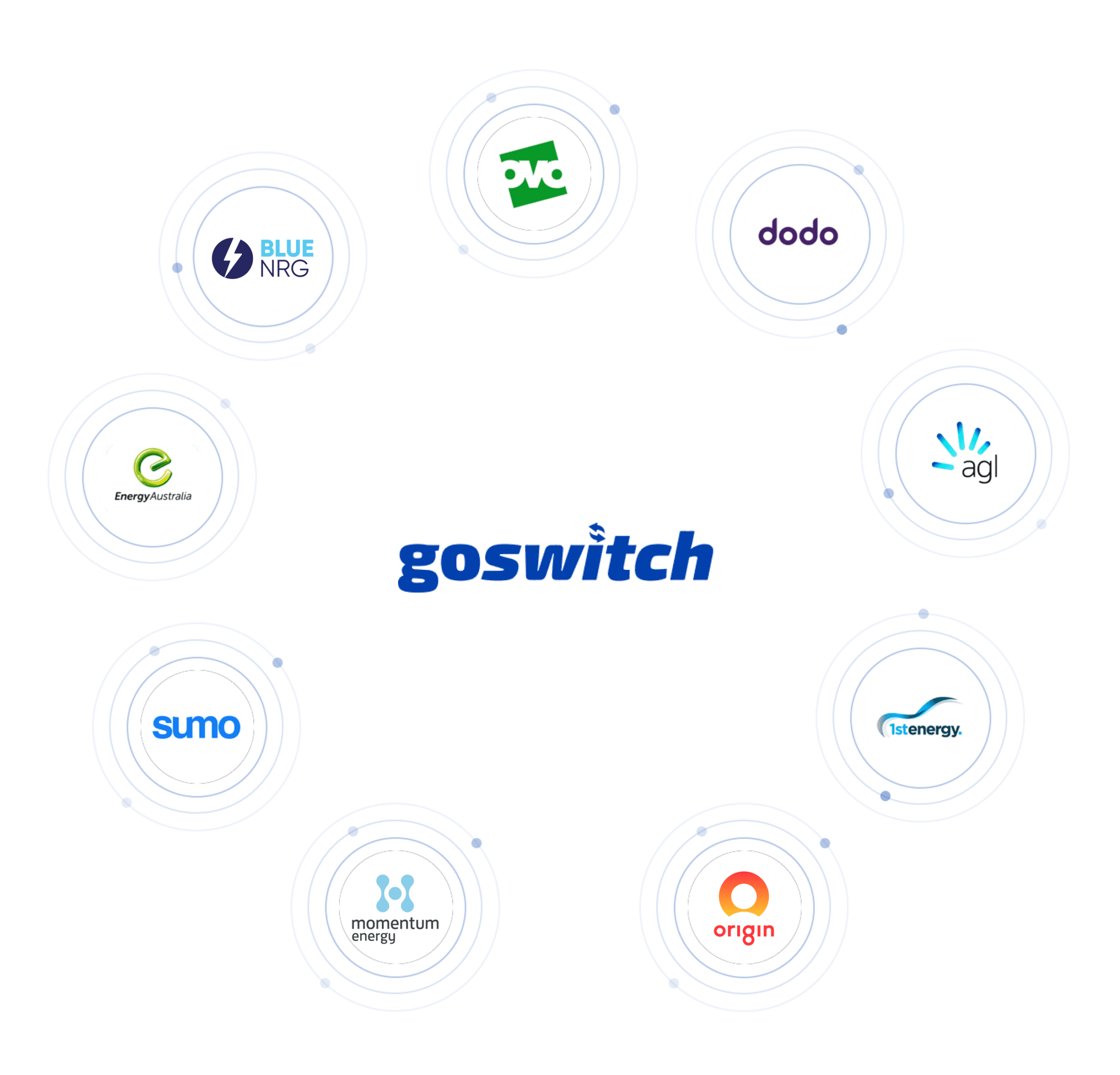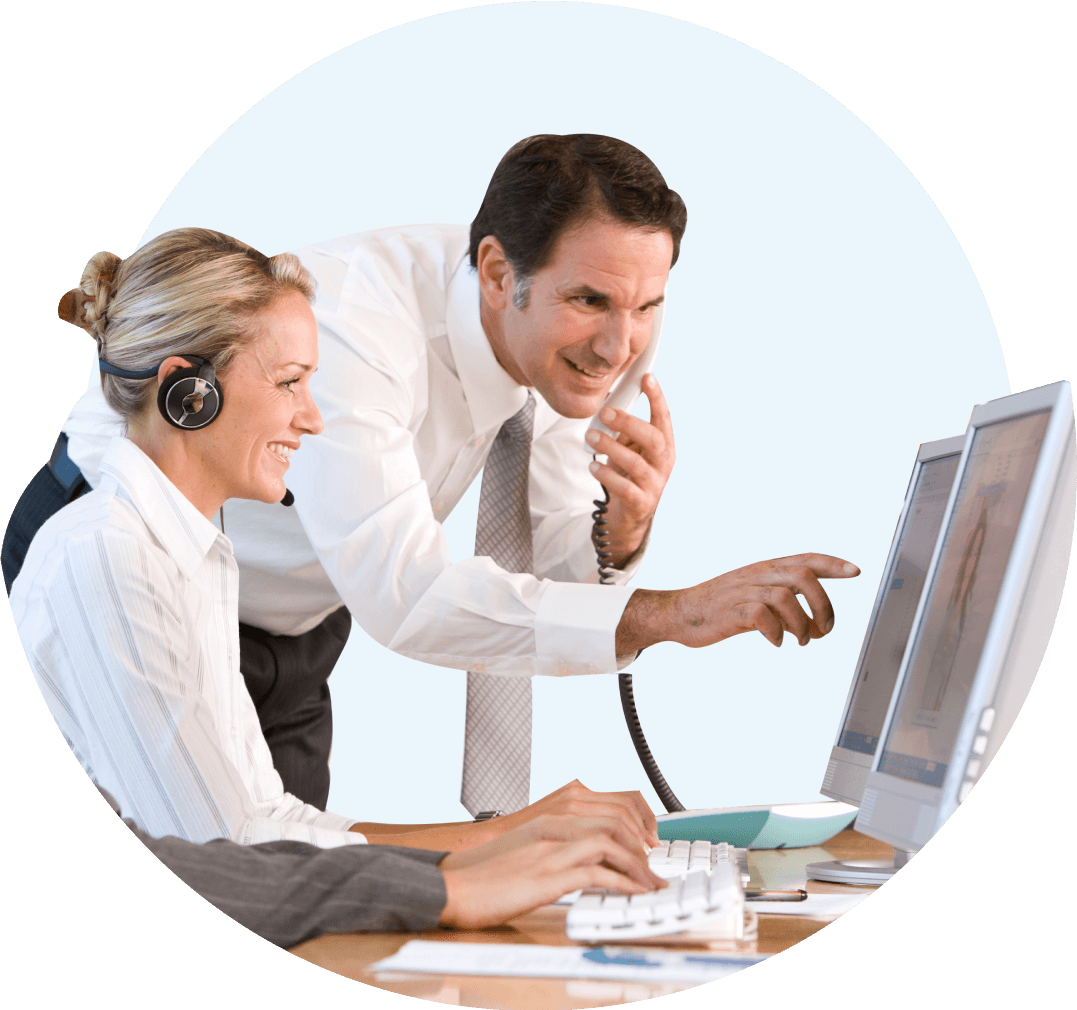 GoSwitch Support Team
If you need anything at all, our team is on standby to help compare deals, switch providers and offer insights into the electricity and gas markets. GoSwitch provide a single point of contact you can use at any time. Our call centre and online chat support teams retain your last previous enquiries so we can offer follow-up support throughout the process.
During the switch of providers, we stay in touch with you regularly throughout the process, keeping you updated as your application progresses with the retailer.
The GoSwitch Process
GoSwitch is a free support service for Australian energy consumers. We read the fine print behind all available deals and help you evaluate them accordingly. GoSwitch recommend where you can look for the cheapest electricity plans, and can arrange the switch for you.
When switching energy providers and/or deals, GoSwitch takes care of the whole process, keeping you updated throughout the process via regular e-mail and customer care follow-ups.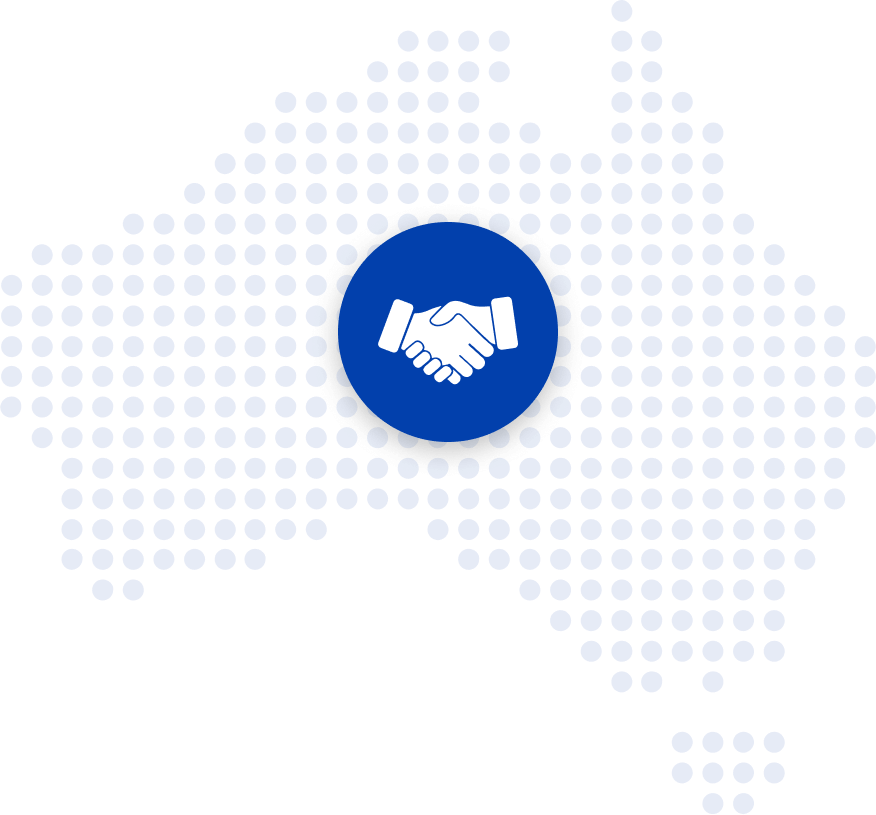 The 4 steps involved in changing you over are really quite quick and simple.
GoSwitch will deliver your request to the retailer immediately, ensuring that your current supplier is informed of the change and to cease billing after the next meter reading (to be scheduled and performed by your current supplier as soon as possible).
GoSwitch will send you regular emails to update you on the progress of your switch with the retailer. Once the retailer has finalised the processing of the order we will send you an email confirming this. In the case that the retailer is unable to process your order, we will contact you to confirm your details and resubmit your application.
After processing your order, the new energy retailer will send you a welcome pack containing the plan details and a copy of the energy retailer's full Terms and Conditions. It will also contain all your relevant application details based on the meter configuration and product you have selected. If your actual meter configuration is different to what was selected, the chosen energy retailer may vary the charges and will contact you in writing to advise of this change. If you have elected to receive your welcome pack electronically, you will have received your welcome pack via your nominated email address.
The switch will likely occur at your next meter reading, at which time you will receive a final bill from your current provider and the new service will begin.