Compare Solar Panel Quotes
Takes under 2 minutes and is under 100% free
Compare Solar Panel Solutions
Solar power is a sustainable energy source that can dramatically reduce your electricity bills and includes a high return on your investment (ROI). Here at GoSwitch we can help you compare solar quotes with the industries leading solar retailers, fully vetted by us.
How solar panel systems work
When the sun is shining, solar panels convert sunlight into DC (direct current) electricity. The solar inverter converts this electricity into AC (alternating current) power for use in your home. Your home appliances (fridge, dishwasher, pool pumps etc.) use this power instead of drawing power from the electricity grid. Solar panels are also known as Photovoltaic (PV) panels.
Any excess electricity generated by solar panels but not used by appliances is sent back (exported) to the electricity grid or used to charge a solar battery. Electricity Retailers pay a feed-in tariff for any electricity sent back to the grid.
Solar generation, consumption and export is tracked and recorded through a smart meter, providing the data for electricity billing.
Solar systems are most effective when they are well positioned (north-facing is optimal, but not essential) and exposed to enough sunlight without obstruction by shade caused from trees, power lines or other structures.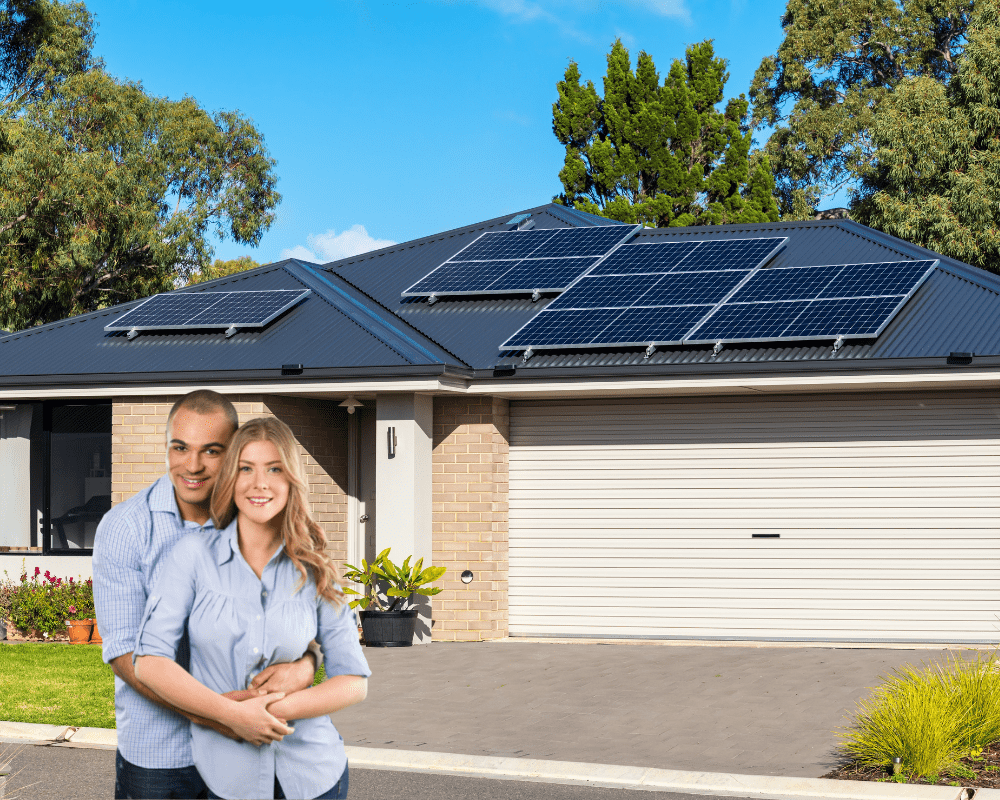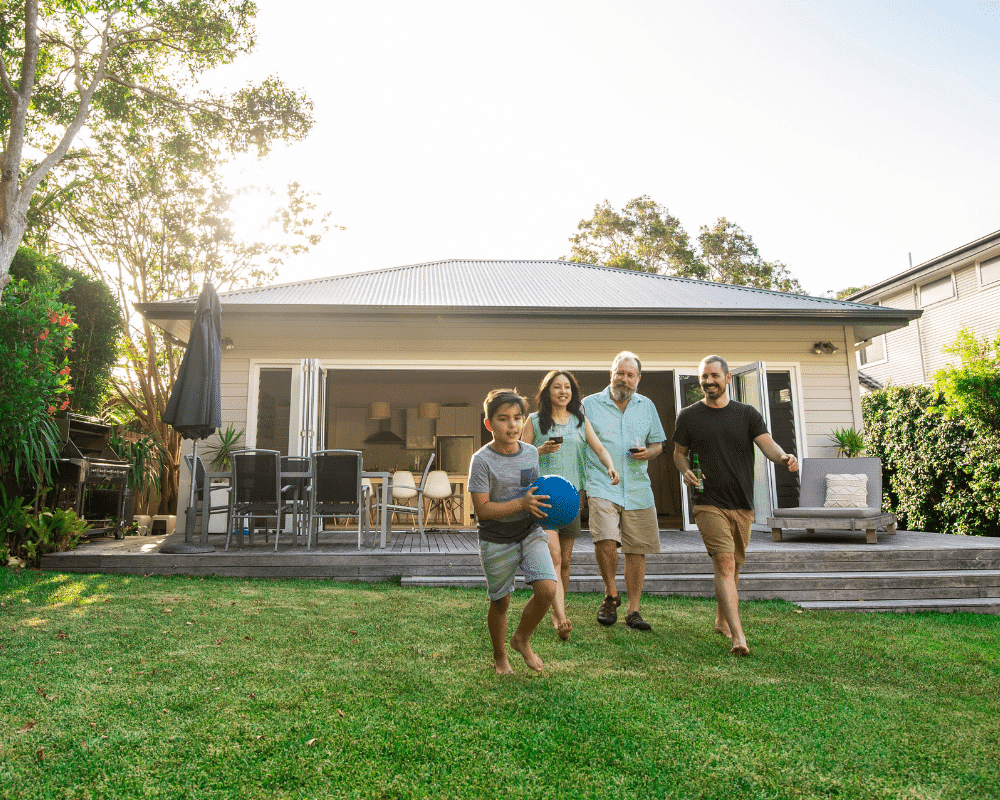 How to choose your solar retailer
GoSwitch makes this process easy for you. We carefully check every solar retailer we work with to meet our strict standards. So when you receive up to 3 solar quotes through our process you can rest assured we've done the research so you don't have to.
When choosing your final solar retailer and / or installer of the ones we'll provide to you via our comparison service, it still pays to do a little of your own research on each company to make your final decision. The peak industry body for the solar industry is the Clean Energy Council (CEC). They recommend choosing a CEC "Approved Solar Retailer"  who has signed on to the solar retailer code of conduct, and who use designers and installers accredited by them.
The CEC also recommends seeking multiple quotes for comparison and reading product reviews online before making your decision. Thats were we come in. We help you get up to 3 solar quotes from reputable companies so you can compare properly.
The Clean Energy Council Approved Solar Retailer program is a way for businesses that sell solar and storage to show their commitment to responsible sales and marketing activities and industry best practice. Authorised by the Australian Competition and Consumer Commission (ACCC), the program aims to lift the bar higher than the minimum requirements set by government and regulations and bring about a better standard of service within the solar industry.
Questions to ask your solar retailer
Are you a Clean Energy Council Approved Solar Retailer?
Are your installers accredited by the Clean Energy Council?
What are the warranty terms for each product or component (i.e. inverter, panels)?
Do you provide an additional warranty on the installation, workmanship or operation of the system?
Will you provide a site-specific design and performance estimate?
If installation plans or design need to change on the day of install, do I have an option to cancel?
Different types of solar panels
GoSwitch works with trusted solar retailers who are the best in the business. These companies only use reputable solar panel brands that are most popular around Australia. Our sunny climate is ideal producing optimum power output, making a GoSwitch solar quote comparison a smart move for small and large scale projects.
There are three common types of solar panels
Monocrystalline is the most sought-after panel type, offering more efficiency and taking up less roof space than polycrystalline panels. For those benefits you will pay extra though.
Polycrystalline also known as multicrystalline panels, are a good all-round option that cost less than monocrystalline panels but also are less efficient and take up a little more roof space.
Thin-film panels are the least expensive, are least efficient and take up more roof space but they work better in low light conditions and are sometimes used for shading challenges.
Solar panel manufacturers are continually refining methods to create quality panels with better energy efficiency. These improvements are incremental and there is no point holding off for the "Next Big Thing" to arrive though. You would have already paid off your solar system by that point! The more efficient the panels are the greater potential for having less solar panels on your roof and producing the maximum amount of energy yield from your system.
Things to look out for in choosing your solar panel:
Determine the type of panels to be installed; monocrystalline, polycrystalline or thin film. High quality systems use monocrystalline panels.
Find out the efficiency of the solar panels. Good quality panel efficiency is normally between 19% – 21%. More expensive panels are usually on the high end.
Check the solar panel product and performance warranty. A 25-year performance warranty is the industry standard. Aim for a 15 year product warranty. Many manufacturers now provide up to 25 year product warranties and will be even better for you in the long run.
Is the solar panel manufacturer a diversified business or do they only makes solar panels? A diversified business is the best option but it's certainly not a deal breaker if the manufacturer only makes solar panels.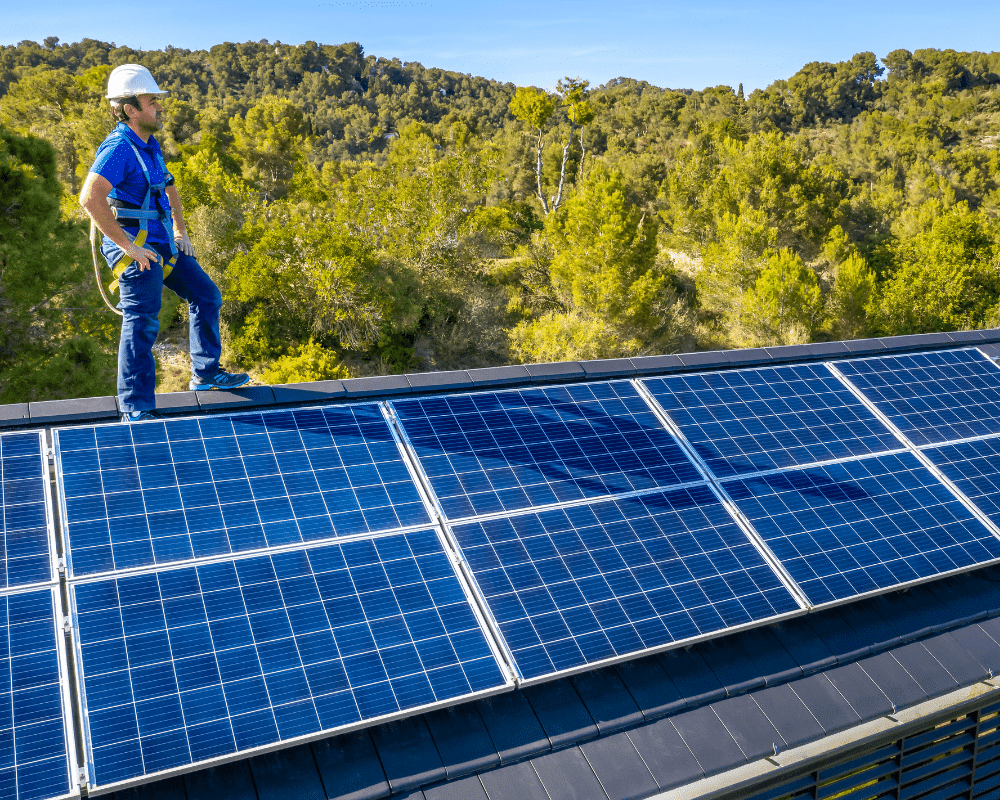 The heart of a solar system - The Inverter
Every one of the 2.6 million solar systems already installed in Australia includes an inverter, which can be thought of as the heart of the system—if it's not working, your solar generation is wasted.
In a nutshell, an inverter takes electricity from a power source that produces 'DC' electricity, such as solar panels or a battery system, and converts it into mains-equivalent 230 volt 'AC' electricity ready for use in your house.
AC (alternating current) and DC (direct current) are two different forms of electricity. Mains electricity is AC and powerpoints and light fittings put out AC electricity, but many small household appliances convert it to DC before using it.
Why you need a good inverter
It is important to have a good inverter. In grid-connect systems, an inverter failure means your solar panels are doing nothing until the inverter is repaired or replaced. Still, it's worth remembering that even the best inverter is unlikely to last as long as the rest of your system. Solar panels should last more than 25 years, but inverters are not generally expected to last much more than 10 or 15. You can expect to replace your inverter at least once over the life of your solar PV system.
Which inverter for your needs?
Grid-interactive inverter
Most currently installed grid-connected solar PV systems use a grid-interactive inverter. A grid-interactive inverter converts the energy from solar panels into mains power and feeds it into the house's electrical wiring. The panels are connected to the inverter as a series of connected strings with each panel feeding into the one following it, much like fairy lights. If one panel suffers reduced output, such as by shading, it can affect all panels in that string. As indicated by the name grid-interactive, these inverters can export energy into the grid, and require a grid connection (or an equivalent 230 volt AC supply) to operate; if the grid goes down (i.e. a blackout) then they stop operating.
Microinverter
Another type of grid-interactive inverter is the microinverter, which is designed to be mounted on the back of a solar panel to make the panel itself a grid-interactive module. These are ideal for those who want to start small and increase their system over time, or for systems where the array may be partially shaded. In a solar system using microinverters, each panel is independent of the others and not affected if other panels are shaded.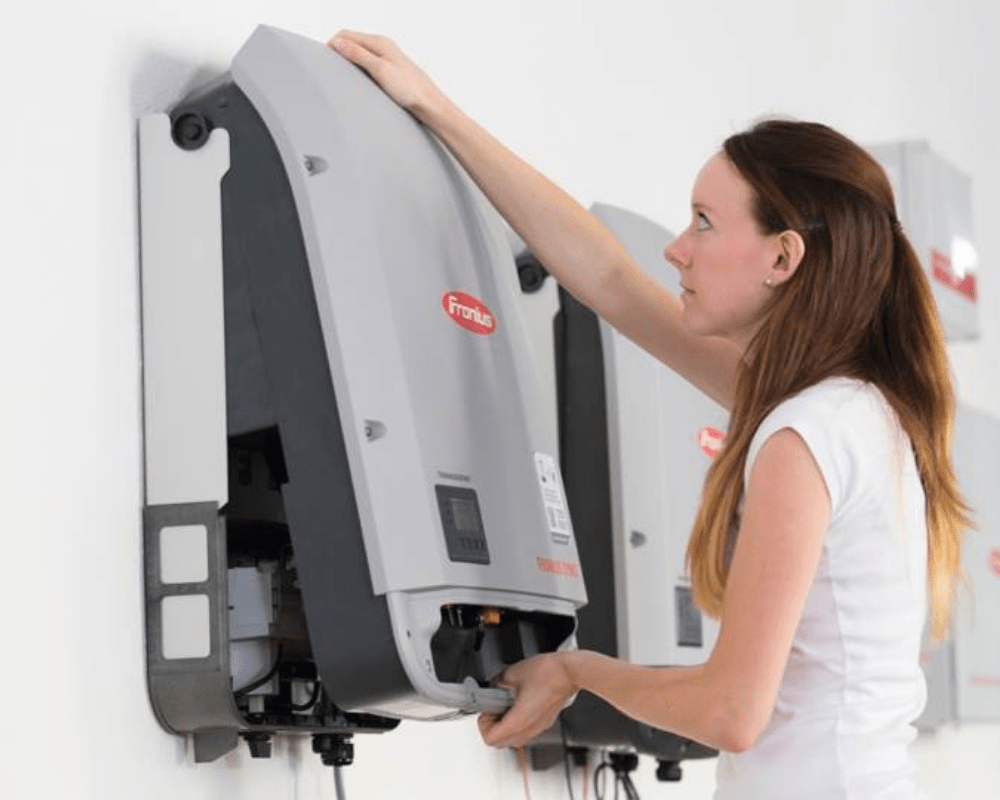 Quotes and Contracts
The Clean Energy Council (CEC) always encourages you to get multiple quotes from different retailers so you have a good basis for comparison of price, system size and performance, as well as customer experience.
That's where the GoSwitch solar comparison program comes in. We help you get up to 3 quotes to do your comparison, from solar retailers we trust and have already vetted for you.
The quote will often form the basis for your contract, so it is important that it provides you with the information you need.
What should I look for in a quote or contract?
Your quote should be detailed, professional and include:
a site-specific system design
a performance estimate
an itemised list of components/products
a clear breakdown of costs, including the total value of any discounts or rebates
full terms and conditions of sale.
Remember that once you have received the quote, you are under no obligation to go ahead with an installation. You should never feel pressured into a purchase. The choice to proceed with a purchase is yours and yours alone, so making sure you are comfortable with the information you have been provided with is essential. Have all your questions been answered? Do you understand the installation, grid connection and metering process? Have you been informed of any after-sale support available to you? Contracts generated from unsolicited sales (e.g. doorknocking or telemarketing) must include a cooling-off period. A cooling-off period is a safeguard that allows you to change your mind and cancel the contract within a specified period.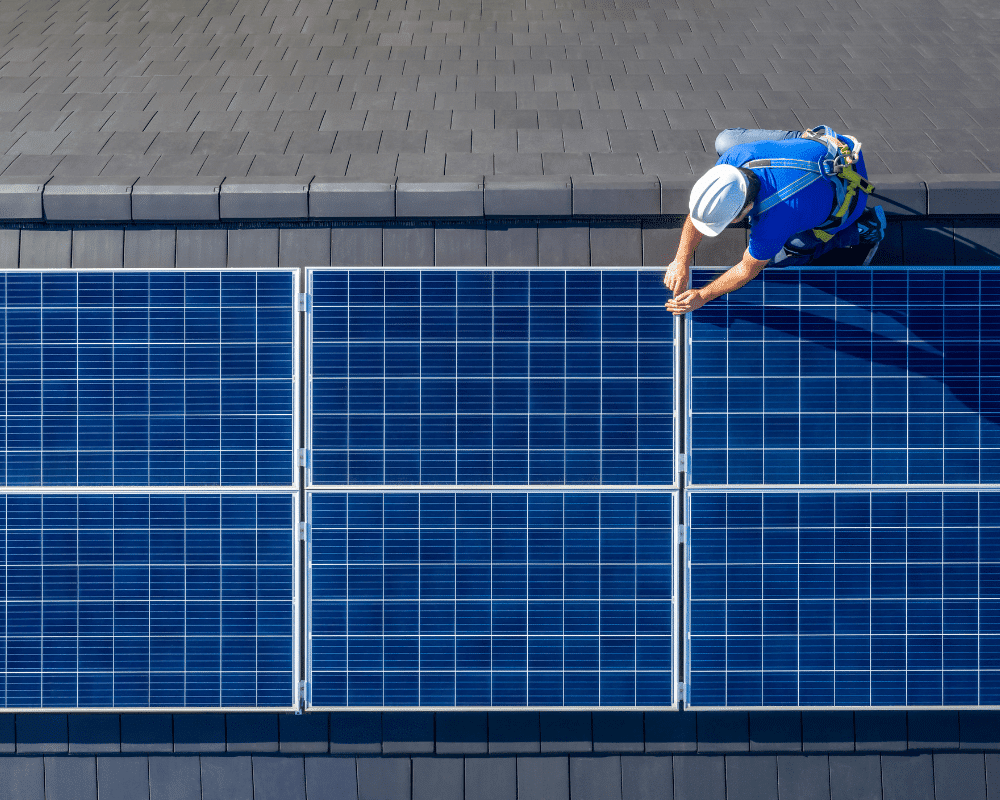 Industry standards for warranties
The design and working life of a solar panel system should be in around 25 years. Considering the life of a solar system it's important to consider what product and installtion warranties come with your system.
Panel warranty from manufacturer
Most panel warranties have two parts—a construction/materials warranty and a power output warranty. The first covers the actual manufacturing quality of the panel and warrants the panels to be free of manufacturing and materials defects for a given time, usually 10 years or so, but some manufacturers provide manufacturing warranties up to 25 years or more.
The performance warranty covers the actual panel power output, and is given in the form of a percentage after a certain number of years. For example, a power output warranty might state that a panel will still produce 90% of its rated output after 10 years and 80% after 25 years. Or it might be stated as a linear warranty with just one figure, say 85% after 25 years.
Any high-quality panel would be expected to still produce at least 80% of its original rating after 25 years. Under Australian consumer law importers are responsible for manufacturers' warranties, so it's important to know who your importer is because sending the panels back to the country of manufacture would be impractical.
To guard against this issue some manufacturers provide prepaid insurance at no extra cost, which ensures the warranty will be honoured even if the manufacturer goes out of business. Others provide comprehensive insurance, at an extra cost, which covers just about everything from theft to failure for a period of a few years.
WARNING: Remember to read the fine print on all insurance policies, including excesses. If the manufacturer pays for their product insurance annually, rather than it being prepaid in full, the insurance may lapse after the company becomes insolvent, meaning you can lose both warranty and insurance coverage.
Inverter warranty
A good quality inverter should last at least 10 years, if installed properly, and given no accidents such as lightning strikes. Lifespan will vary, depending on a number of factors including ambient temperature, mains grid voltage and mains power quality. Many large electrical spikes, caused by large loads like electric motors, can eventually cause damage to even the best equipment.
Other factors that can affect lifespan are dust, heat, ventilation and pests or vermin such as mice or ants. To guard against the cost of an early failure look for long inverter warranties. Five years is a suggested minimum. A five-year warranty with the option of buying an extra five-year warranty is often available and can be good value and offer peace of mind.
Installation warranty
Another important aspect of the warranties is the installation or workmanship warranty. This is the part of the warranty that is the responsibility of the system installer and covers their workmanship as opposed to the panels or inverters within the system. It is also important to understand whether the installer or solar retailer will assist in enacting any manufacturer warranties should a fault occur with a major system component.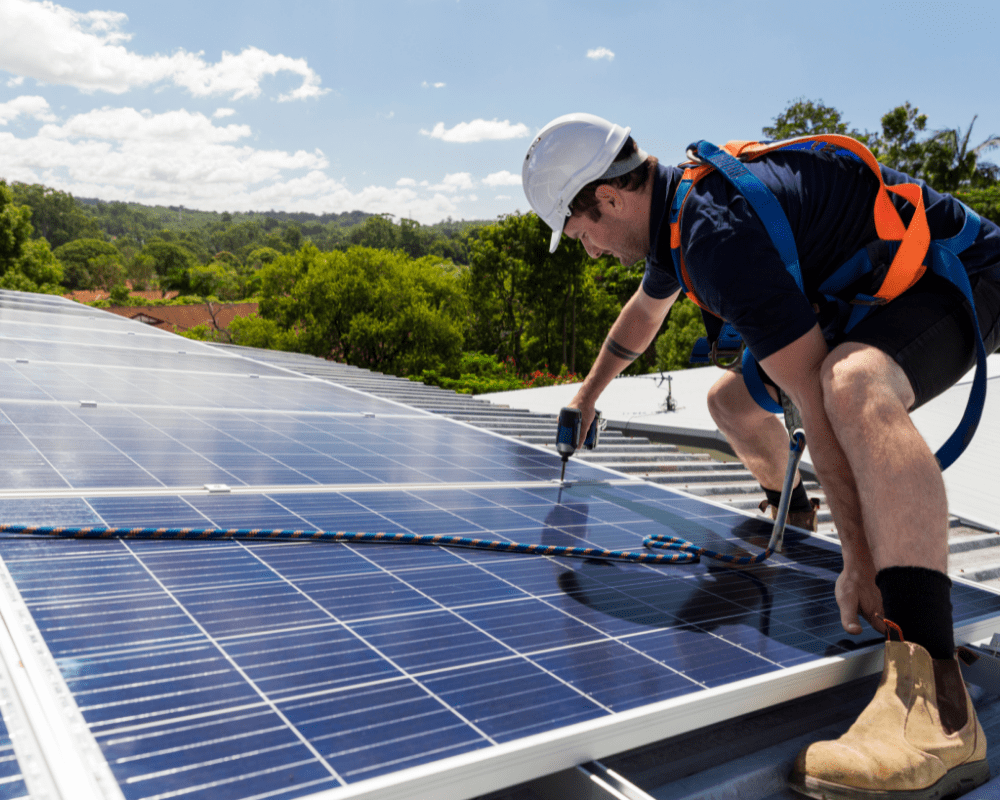 Buying Guide Checklist
Sizing a solar system depends on many factors. These include: how many people live in your home, how much time they spend at home each day, whether you use more electricity during the day or night, what appliances you have and how you use them (i.e. pool pumps and spas are more energy intensive), your available roof space and orientation of available roof aspects. As you can see there's a lot to work out!
Not to worry. We could explain the in depth technical details of sizing solar systems, or let GoSwitch's approved solar retailers do all the hard work for you, via our comparison service! Let's focus on
Buying guide checklist to discuss with solar retailers
Assess the energy you currently use on your electricity bill, how you use it, and any future energy demands you may have like an Electric Vehicle (EV).
Check your roof orientation. North-facing panels are ideal, but these days you can use east, west and even south facing roof aspects if careful design is incorporated.
Check that trees or other structures aren't shading your roof.
Find out about council approvals required for your postcode.
Ask for a performance estimate and financial graphs to be included in your quote like payback time and return on investment (ROI).
Discuss all product options like solar inverters, solar panels, energy storage batteries to tailor the system for your needs.
Get multiple quotes by using the powerful GoSwitch search engine.
Ensure that your solar retailer is a CEC Approved Solar Retailer and uses CEC accredited installers.
Check the warranties that come with the solar panels (performance warranty and product warranty), inverter and installation.
If you want a high quality and great value solar system, that is reliable and installed from a reputable solar company then get started now by entering your postcode at the top of this page. GoSwitch can help you save big money on your energy bills by going solar with the best in the industry!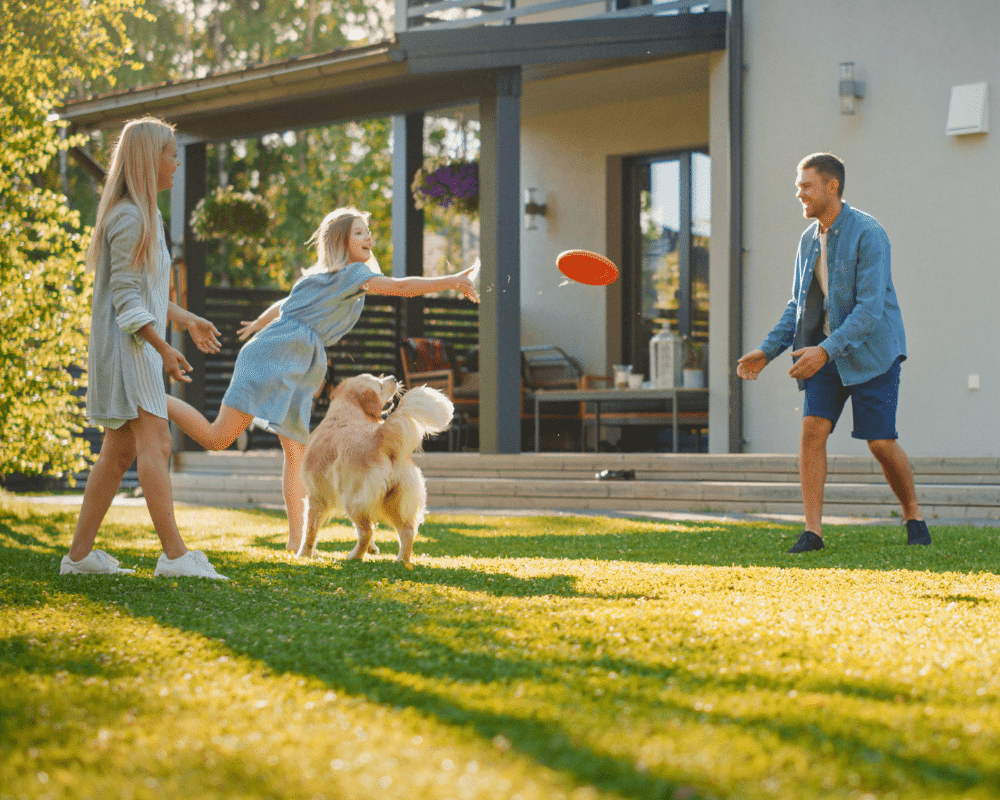 Frequently Asked Questions about Comparing Solar Panels:
Which brand of solar panels is the best?
There are many great solar panel brands to choose from. High efficiency solar panels with reliable warranties, and from well-known brands are the best. GoSwitch will connect you with trusted, reputable solar retailers in your area that use high performing solar panels from the biggest manufacturing brands in the business. We've vetted these companies through a rigorous process so you can have peace if mind. We don't work with cowboys using low grade solar panels. Even better, the entire GoSwitch service to you is 100% free.
What brand of solar panels is best for Australia?
The solar industry in Australia is growing courtesy of our long sunny days for most of the year. The industry is highly competitive, making your decision to compare solar panels with GoSwitch a smart move. We only partner with the best brands and energy providers. 
What are the best and most efficient solar panels?
Tier 1 solar panels are considered the best. The higher quality and superior performance should also be matched by a longer warranty period and better customer service. GoSwitch will shine a light on the most efficient solar panels for your home.
What are the top 10 solar panels in Australia?
The solar energy industry is rapidly evolving, with lots of new manufacturers to choose from. GoSwitch takes the guesswork out of choosing by providing real-time access to the offers of leading Australian and international manufacturers. Search with GoSwitch, and locate the top 10 solar panels for your region.